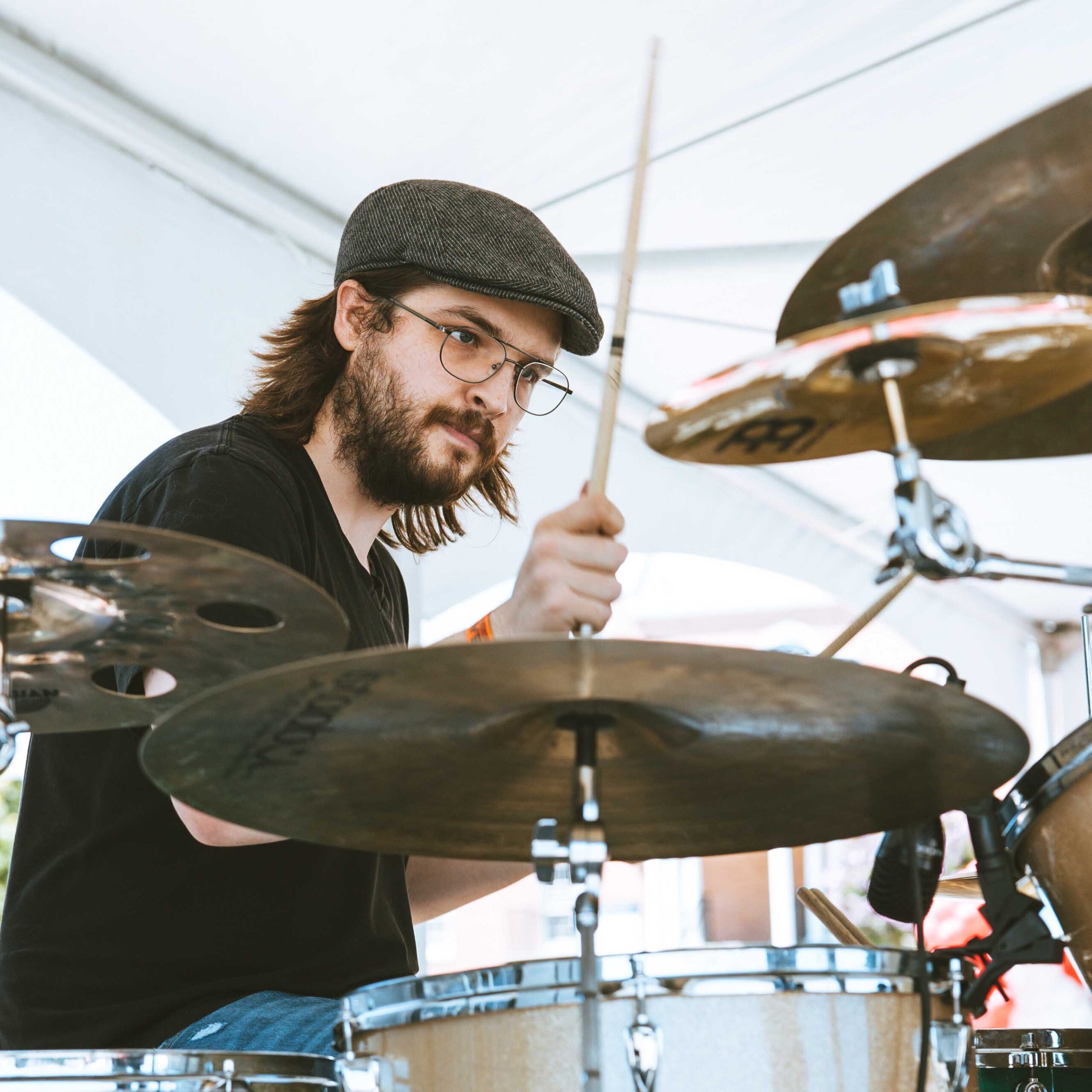 David Wilson is a versatile drummer that's had the experience of working in 15+ bands throughout the DC Metropolitan area. David has worked as both a touring musician as well as a studio drummer for bands spanning a wide variety of styles. His area of expertise ranges wide, with the realms of prog and fusion being his musical homes. David graduated with a Bachelor's in Psychology from the University of Maryland, College Park, after earning his Associates with a focus in Jazz Performance at Montgomery College. As such, he is passionate about the mental health field and an advocate for promoting mental wellness in the music industry. In addition to drumming, David has experience in writing, recording, and producing music both as a solo artist under the guise of Tree of Alchemical Notability and in collaborative settings.


David is represented by the symbol The Psyfecta.

At the heart of this symbol stands the 23rd letter of the Greek alphabet "psi", interpreted later as "Psyche" and evolved to mean words like breath, breeze, energy, and soul before ultimately becoming associated with the field of Psychology. Stretching outward from Psi is the alchemical symbol of the Philosopher's Stone, displaying interplay between the four elements of matter. The Philosopher's Stone was at one point used in a metaphor to describe achieving a state of gnosis, which itself signifies spiritual insight into humanity's true nature of divinity. These two symbols combined are meant to represent the relationships between the material world, the human mind, and the realm of the divine. The body, the mind, and the spirit.

KIT & HARDWARE
Tama Starclassic Performer B/B Kit

Promark Sticks
Tama Iron Cobra Pedals
Cymbals
Zildjian K Light 15" Hi-Hats
Instanbul Agop Sultan Jazz Ride 20"
Sabian HHX Evolution Crashes, 16/18"
Sabian HHX Evolution Splashes, 8/10"
Sabian HHX Evolution O-Zone Crash 16"
Drumpads
Roland SPD-SX